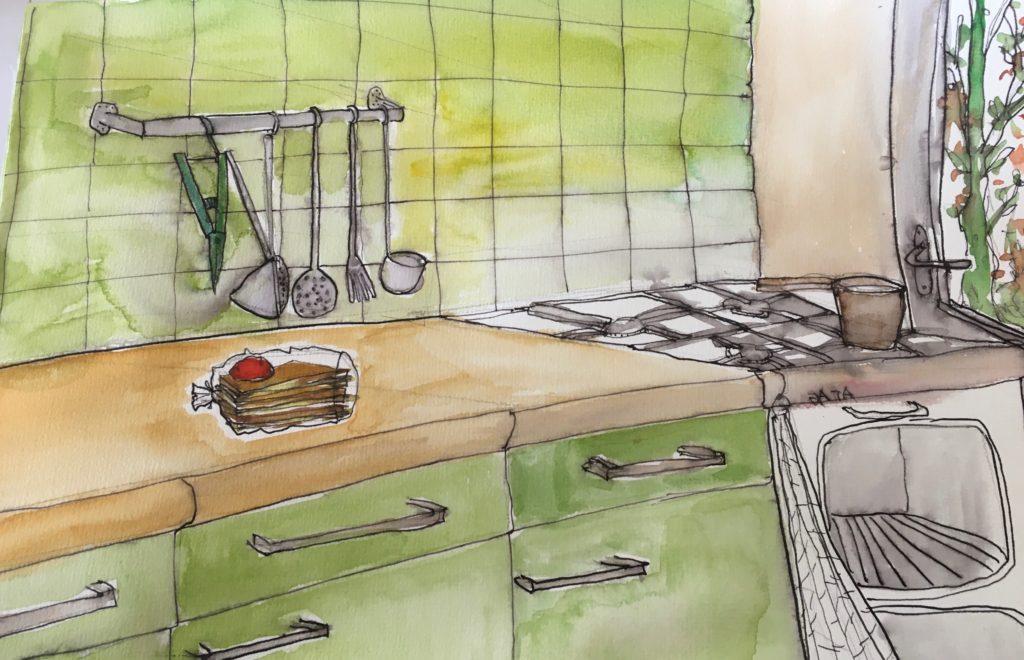 Breng jouw herinneringen in beeld door deze te tekenen en te voorzien van korte teksten. Eva Durlacher neemt je met inspirerende opdrachten mee naar onverwachte momenten in je leven. Wil je deze manier van tekenen ook een keer ervaren? Doe dan mee aan deze gratis workshop. Speciaal voor deelnemers van Goudmakers! Ervaring met tekenen of schrijven is absoluut niet nodig.

ZO 9 oktober | 11.00 – 12.30 uur | Buurtwinkel Marsmanplein (Generaal Spoorlaan 140)
Aanmelden | info@goudenboeken.nl
Er zijn voldoende verschillende tekenmaterialen aanwezig, dus kies zelf waar je het liefst mee werkt. Potlood, aquarel, krijt of ecoline? Na afloop van de bijeenkomst worden de tekeningen en verhalen met elkaar gedeeld.
Dit is één losse workshop als kennismaking. Er worden ook cursussen van 8-10 bijeenkomsten verzorgt. Dan werk je op losse bladzijden toe naar een eigen getekend levensboek. Als er voldoende interesse is, kunnen we kijken wat de mogelijkheden zijn om een cursus in Haarlem Noord te verzorgen.
Waarom Gouden Boeken?
Elk leven is het waard om gezien en gehoord te worden. Iedereen heeft een geschiedenis die verbeeld en verteld mag worden. Zorgvuldig worden de lades van je herinnering heropend en met liefde worden voorwerpen die je daar aantreft getekend, beschreven, tot verhalen en gedichten gesmeed. Elke verhaal, ook al is het bescheiden, kan in zijn eigen kracht verbeeld worden. Ervaring met tekenen of schrijven is absoluut niet nodig. Iedereen kan meedoen.